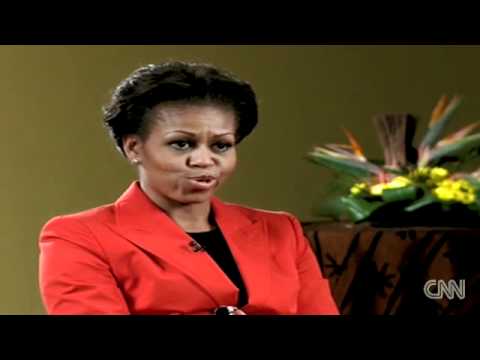 CNN's Robyn Curnow: "How's the family ready for this [the election]? It's going to be quite vicious, isn't it? How do you prepare for that?"

Michelle Obama: "You know, it's … we're ready, you know. Our children, you know, could care less about what we're doing. We work hard to do that. Fortunately, we have help from the media. I have to say this: I'm very grateful for the support and kindness that we've gotten. People have respected their privacy and in that way, I think, you know, no matter what people may feel about my husband's policies or what have you, they care about children and that's been good to see."
You know... it's all about the kindness and objectivity of the MSM…you know, which we are so grateful for. You know… how they leave [our] children alone…you know, respecting the privacy of [our]children…you know, they care about [our] children.
So good to see, you know…right Palin family?