If Islam is to survive, the false prophet Mo must be protected at all costs. And what better way to please him, than to offer up a beheaded sacrifice. Spit.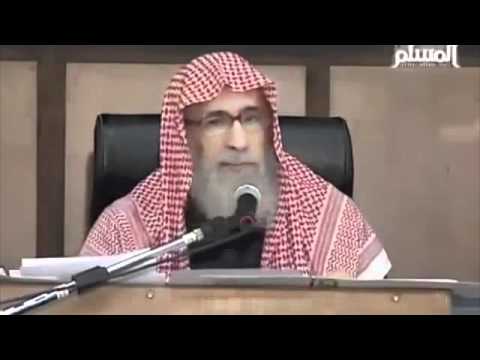 (TheNonAwaitedMahdi) –Sheikh Nasser Al Omar pleads to the king that Saudi writer Hamza Kashgari gets executed for supposedly writings "shameful" comments about prophet Mohammed on Twitter.
Truly stomach churning. Islam's adherents are THE most savage self-righteous, self-centered, self-entitled barbarians ever to walk the earth.
And that my friends, is what makes them so extremely volatile.
The back story via an interview with The Daily Beast:
Excerpt:
Last week, just before the anniversary of the Prophet Muhammad's birth, Hamza Kashgari, a 23-year-old Saudi writer in Jidda, took to his Twitter feed to reflect on the occasion.

"On your birthday, I will say that I have loved the rebel in you, that you've always been a source of inspiration to me, and that I do not like the halos of divinity around you. I shall not pray for you,"

"On your birthday, I find you wherever I turn. I will say that I have loved aspects of you, hated others, and could not understand many more,"

"On your birthday, I shall not bow to you. I shall not kiss your hand. Rather, I shall shake it as equals do, and smile at you as you smile at me. I shall speak to you as a friend, no more,"

Kashgari has since deleted his Twitter account, and he says some like-minded friends have done the same. He declined to comment on his apology and retraction but insisted his battle was still not lost.

"I view my actions as part of a process toward freedom. I was demanding my right to practice the most basic human rights—freedom of expression and thought—so nothing was done in vain," he says. "I believe I'm just a scapegoat for a larger conflict. There are a lot of people like me in Saudi Arabia who are fighting for their rights."
Read it all. The Saudi blog 'Saudi Jeans' provides additional insight.
Islam will never allow "freedom of expression and thought". It is structured  to deal with apostates as traitors. Islam must continue to keep Muslims muzzled for fear of imploding within itself. No longer held hostage, many would happily walk away from Islamic oppression if given a chance to speak freely.
Unfortunately, if this report is correct, Hamza Kashgari will be extricated to Saudi by Malaysian authorities to face execution.
(Emirates 24/7) –Malaysian authorities arrested a Saudi newspaper writer wanted by the Gulf kingdom for offending Islam and Prophet Mohammed (Peace Be Upon Him) and local reports said he could face death.

Hamza Kashgari was seized as he arrived in Kuala Lumpur on Wednesday following his escape from Saudi Arabia on news that King Abdullah has ordered him arrested and prosecuted for religious insults in his articles on Twitter.

"The Malaysian authorities are coordinating with Saudi Arabia to hand Kashgari over," the Saudi Arabic language daily 'Al Youm' said. In a separate report, newspapers quoted a statement by the kingdom's Islamic Fatwa Committee calling for punishing Kashgari in line with Islamic law, which means he could be executed.

King Abdullah's order to arrest the writer, a columnist in the Saudi Arabic language daily 'Al Bilad', followed public furor inside the kingdom over some of his articles, considered as abusive of Islam and the Prophet. "The order came after many scholars, dignitaries and citizens in the kingdom sent messages to the Monarch expressing indignation at Kashgari offences," 'Ajel' Arabic language daily said on Wednesday.

On Tuesday, Saudi Information minister Abdul Aziz Khowja was reported as telling all local newspapers and magazine not to carry any article by Kashgari for what he described as persistent offences against Islam."I have instructed all newspapers and magazines in the kingdom not to allow him to write any thing and we will take legal measures against him," he said.

"When I read his articles, I wept and got very angry to have someone in the country of the two holy shrines address our Prophet (Peace Be Upon Him) in this offending way," he added without giving further details. [...]
It wouldn't hurt to say a few prayers on behalf of Hamza Kashgari.
Update: New SION/AFDI billboard counters Islamic supremacist whitewash of Sharia