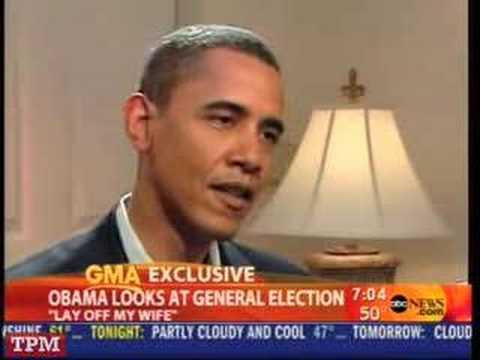 "Fortunately, [the Obama's] have help from the media" How luxurious!
More here.
Update:
(Beltway Confidential) –In 2008, Rosen derided Republican attacks against Michelle Obama as an example as "stupid strategy."

"You know essentially, you've taken on sort of the most sympathetic person in the candidate's realm, the wife, who is taking care of the children, supporting the husband, doing everything she can because she loves him," Rosen said on Anderson Cooper 360 according to a CNN transcript from May 19, 2008.

"Michelle Obama is a pretty terrific woman I have to say, and I think that attacking her is a dumb strategy on the Republican's part," Rosen added.
Also see:
"Rosen was hired by Wasserman-Schultz as a media coach, after Obama advisers told her to 'tone it down' during her media appearances"
Video: Obama Lays Groundwork for Rosen's Attack on Ann Romney
Hilary Rosen Takes on Ann Romney (and every other Stay at Home Mom in America)
Ann Romney Responds to Dem Strategist's Attack: 'My Career Choice Was to Be a Mother'
Obama describes Michelle's role in his judgment
Freeper Nachum links…thanks!
Linked at Gateway Pundit…thanks!