Far removed from citizens' stinging economic pain.
King Louis Obama is in his counting-house,
Counting out your money;
Queen Michelle Antoinette is in the People's House
Eating lobster, bread and honey.
Obama speaking at a  Seattle, Washington campaign event May 10, 2012:
Embedded video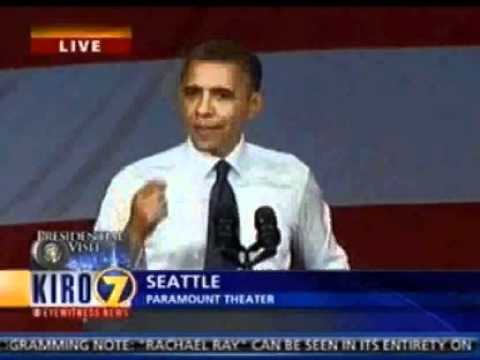 goprapidresponse
Barack Obama the $5 TRILLION dollar man.
(CNSNews.com)- In the 39 months since Barack Obama took the oath of office as president of the United States, the federal government's debt has increased by $5,027,761,476,484.56.

Although he has served less than a term, Obama is now the first American president to see the federal government's debt increase by more than $5 trillion during his time in office.

During the full eight years that George W. Bush served as president, the federal government's debt increased by $4,899,100,310,608.44. (Rising from $5,727,776,738,304.64 to $10,626,877,048,913.08.) [...]
Also see:
Obama at Columbia Summit: 'My Job Here Is To Scout Michelle's Next Lavish Vacay Locale'
Out Of Touch Obama's Eat Cake Peasants Vacation Dodgeball
To Counter Criticism Over Lavish Trip to Spain FLOTUS Plays the Grieving Friend Card
America, What does FOUR MILLION Dollars Mean To You?
Obama Admits He Is More Unpatriotic Than Bush!
Poem hacked version of  'Sing a Song of Sixpence'.