Swastika hate graffiti is becoming all to commonplace.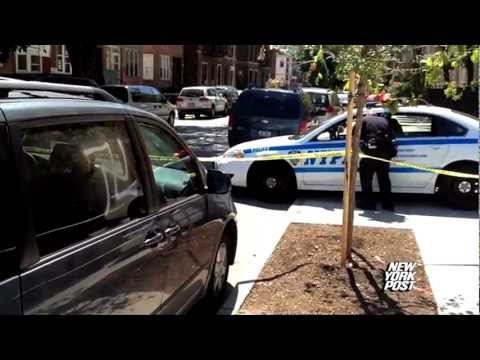 (New York Post) –Police are seeking the sick vandals who painted a half-dozen swastikas found this morning in a Jewish neighborhood in Brooklyn.
……
Cops are investigating the vandalism as a hate crime, and are reviewing surveillance video from the area. No arrests have been made.

Surveillance video from Fischman's Food Center at 4421 16th Ave., one of the vandalized businesses, shows two men in hoodies walking up to the store at about 2:45 a.m.
……
The vandalized locations include Irgun Shiurai Torah, a synagogue on 16th Avenue at 46th Street, and Mikvah Israel, a bath house at 18th Avenue and 47th Street. A swastika was also sprayed on a car an area resident had parked near IS 223 at 16th Avenue and 42nd Street.
……
Anyone with information about this crime should call the NYPD confidential tip line at 1-800-577-TIPS.