Looks like MSNBC's Martin Bashir thought he'd have a little jihadi fantasy fun by splicing footage of exploding buses into a segment on Romney's 'Believe In America – Every Town Counts' bus tour.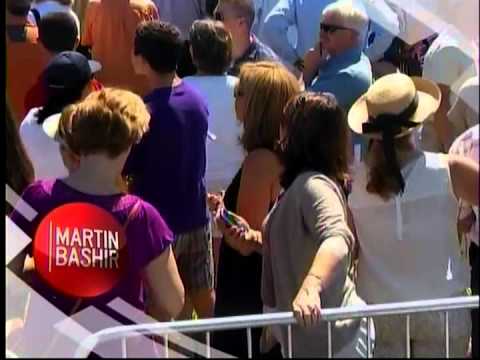 Gee whiz, what has Romney ever done to Boy King Obama to deserve such violent reactionary rage from Obama water boy Marty?
Oh yeah, he's given him stiff competition.
Paging the FBI. Paging DHS. Heh.
Credit where credit is due: Title ripped from Erick Erickson's tweet.
More Twitter reactions at Twitchy here.
BTW: The Romney bus tour bus has its own Twitter account, follow it here: @RomneyBus