Xenophoooooobe! Bigot! Raaaaaaacist! Democrat? Yes.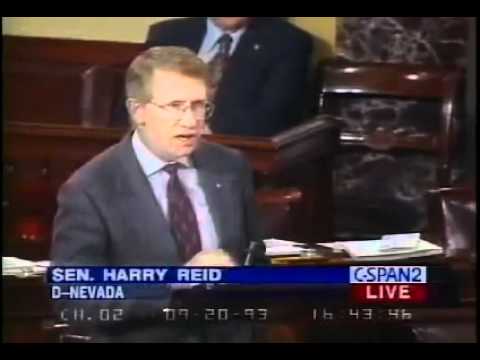 "If making it easy to be an illegal alien wasn't enough, how about offering a reward for being an illegal immigrant?

No sane country would do that.

Right?

Guess again!

If you break our laws by entering this country without permission and give birth to a child, we reward that child with US citizenship."
Also see: Sen. Reid introduced bill 'clarifying' birthright citizenship
A taste:
Even the summary of the bill contains language that would offend many of Mr. Reid's supporters who are pushing amnesty for illegal immigrants in the United States:

"A bill to curb criminal activity by aliens, to defend against acts of international terrorism, to protect American workers from unfair labor competition, and to relieve pressure on public services by strengthening border security and stabilizing immigration into the United States.
Related:
Obama Rejects Legal Definition Of American Citizenship To Appease Illegal Alien Amnesty Crowd