The morally bankrupt Godless secular left and demonic acts.
WaPo:
Mere steps away from lunch is evidence of the fallen, in his eyes: his beloved alma mater, which he believes has drifted perilously into secularism. This month, Blatty submitted to the Vatican a petition with thousands of signatures and a 120-page institutional audit that calls for the removal of Georgetown's Catholic and Jesuit designations if it does not comply with every little rule in "Ex Corde Ecclesiae," John Paul II's constitution for affiliated colleges. The university, for its part, says the "Catholic and Jesuit identity on campus has never been stronger."

Bill, what are you doing? people have asked him.

Bill, times change. Let it go.

Bill, why are you punishing the school you love, the school whose scholarship money rescued you from a childhood of restless poverty in New York, the school that made possible your life, that cemented your faith?

"If you truly love someone that you think needs to be in rehab, you'll do everything you possibly can to get them into rehab," Blatty says. The last straw, he says, was Georgetown's invitation of Kathleen Sebelius, secretary of the Department of Health and Human Services, to be a commencement speaker in May of last year. Sebelius has a record of supporting abortion rights, and abortion is the issue that really sets Blatty's nerves on fire.

He describes, his voice trembling, a particular abortion procedure in graphic detail.

He pauses. His voice is nearly a whisper.

"That's demonic."
A synonym of "demonic" is evil, and anyone with a shred of human decency should by all rights classify the premeditated murder of new born babies as –EVIL.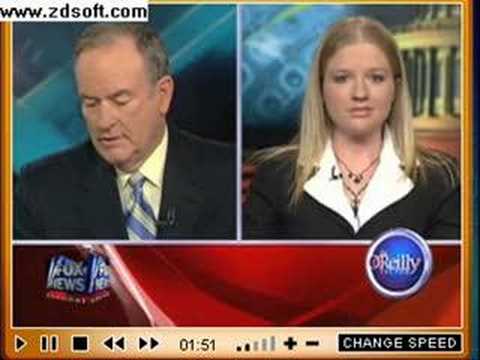 Which brings me to Kathleen Sebelius' closerthanthis ties to the late Kansas abortion mill operator George "The Baby Killer" Tiller. Who is in all likelihood roasting in hell for his evil barbaric deeds.
George Tiller's ill gotten 'blood money' which he pocketed from his performing up to the last minute (ILLEGAL) late-term abortions AND executing newborn babies (MURDER), helped to finance Kathleen Sebelius' political rise from Governor of Kansas to the position she currently holds as Obama's Secretary of Health and Human Services. Figuratively speaking, Sebelius'  political career road was paved with the dead bodies of innocent babies. For which "my body, my choice" did not apply.
Sebelius Unfit For HHS Post – Facts About Her Connections To The Abortion Cartel — Operation Rescue
Important information and documentation about HHS Secretary Kathleen Sebelius' involvement in abortion scandals when she served as Kansas Governor
……
Photos Link Sebelius To "Tiller the Killer"

Photographs obtained by Operation Rescue show that Sebelius hosted a lavish secret party for Tiller and his entire abortion clinic staff at the official governor's mansion, Cedar Crest, in April, 2007. The source of the photos, who actually attended the party, told Operation Rescue that it was an "invitation only" party to honor Tiller and his staff for their abortion work.

Operation Rescue made an open records request for documents related to the party, including funding. After much stonewalling, the request was answered, but the party was listed under the name of a PAC, not under Tiller's name or his abortion clinic, Women's Health Care Services.

Sebelius told the press that the party was the prize at an auction event that benefitted the PAC, and that the state was reimbursed for the expense. However, records show the state initially paid for the party, and was only reimbursed by the PAC – conveniently – on the very day that the open records request was finally answered a year and a half after the event, giving the strong appearance of impropriety.

Based on the eye-witness source and the open records evidence, which indicates the "auction prize" story was cooked, Sebelius' account of the Tiller party just does not add up and should not be believed for one minute. (Read in depth analysis -NEWLY UPDATED!)

Even the Wichita Eagle criticized Sebelius for her lack of judgment in hosting the Tiller soiree.

……

Follow The Money

Documents on file with the Kansas Governmental Ethics Commission that show that Tiller, his abortion mill Women's Health Care Services, and his political action committee, ProKanDo, donated tens of thousands of dollars to Sebelius campaigns over the years.

Those campaign contributions include, but are not limited to the following:

09-25-2001 JEANNE TILLER $ 2,000
09-25-2000 WOMENS HEALTH CARE SERVICES $2,000
09-25-2000 GEORGE TILLER $2,000
9-25-2000 GEORGE TILLER MD $2,000
09-10-1998 GEORGE TILLER $ 200
12-14-1998 JEANNE TILLER $ 250
06-18-1998 PRO CHOICE ACTION LEAGUE $1,000
05-01-1997 GEORGE TILLER $ 500
11-21-1994 GEORGE R TILLER $ 500
11-14-1994 GEORGE R TILLER PA $2,000
09-02-1994 GEORGE R TILLER $2,000
06-10-1994 GEORGE R TILLER $ 500
04-15-1994 GEORGE R TILLER $ 500

In Addition, Tiller has contributed generously to Sebelius' PAC, the Bluestem Fund:

09-01-2000 GEORGE R. TILLER MD $5,000
09-07-2000 GEORGE R. TILLER MD PA $5,000
12-28-2001 WOMENS HEALTH CARE SERVICES $8,000
03-18-2002 WOMENS HEALTH CARE SERVICES $5,000
There is MUCH MORE where that came from. Read the in depth report in it's entirety here.
Related posts:
Tax-Payer Funded Abortion On Demand For Congress & Staff Courtesy Of Obamacare
Video: Pro-Infanticide Supporters Chant "Hail Satan" While Pro-Lifers Sing 'Amazing Grace' [UPDATED: New Much Clearer Video Of Hail Satan Chant –EERIE!
Pro-Abortion Protester Has Little Girl Hold Sign: "If I Wanted The Govt In My Womb, I Would F*** A Senator!"
Caught On Tape! IRS Agent To Pro-Life Group: "Keep Your Faith To Yourself" [Audio]
@NFL Super Bowl Champ Skips White House Visit Over Obama's "God Bless Planned Parenthood" Statement