Not Ready for Prime Time
' Ahmed. A glutton for punishment who is known to bite off more than she can chew while lying through her teeth.
In the other corner we have the fiercely brilliant infidel heavyweight Brigitte "Act For America" Gabriel. Known for not pulling any punches when it comes to islam, chewing up her opponent and spitting her out –again.
Round 1:
'Moderate' Muslim Saba Ahmed Won't Condemn Radical Islam's Brutal Acts
Round 2:
Brigitte Gabriel vs. Saba Ahmed: Round 2 – Sean Hannity Special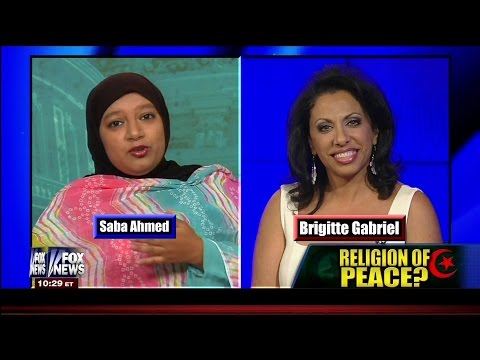 KO
Brigitte: 3 Saba: 0
Previously:
In one corner we have juvenile lightweight muslim Saba '