While we are on the subject of government spending…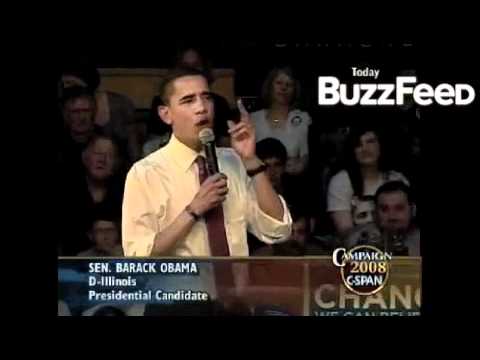 The farce of Obama's pay as you go once it became law:
[...] Well, Obama actually managed to accomplish this goal.  In February 2010, Barack Obama signed Pay-Go into law after it passed the Democrat-controlled House and Senate, although it took all of five days for Obama and his party to start attempting to bypass it.  Two months later, the Democrat-dominated Senate, which they controlled by a 59-41 margin, failed to pass a budget resolution by the statutory deadline — and haven't passed one since.

Why have Senate Democrats not passed a budget resolution in the past three years, as required by (a toothless) law?  There are a number of reasons, mostly dealing with political cowardice and a lack of leadership.  But one has to presume that Pay-Go contributed as well.  Their own pet cause requires them to provide funding for any spending they propose, and they lack the courage to roll out their real intentions — a massive grab of capital to fund all of their hobby-horse policies. [...]
BTW Obama signed 'pay-go' into law a day after authorizing $1.9 trillion more federal debt.
[...]Obama used his weekly radio address to report that he signed into law on Friday night the legislation commonly known on Capitol Hill as "Pay-Go," which has been used sporadically over the past 20 years by congressional budget-writers. Obama also repeated his call for $20 billion in budget cuts, a freeze in certain government spending, and the creation of a fiscal commission.

But it was the pay-go legislation that highlighted the address. Obama credited the concept with the balanced budgets of the 1990s and its abandonment for the deficits of the past decade. He signed the law as part of a larger measure that raised the government's debt ceiling from $12.4 trillion to $14.3 trillion, as Congress authorized in a divisive vote last month. Obama's address did not mention the debt ceiling increase.

"In a perfect world, Congress would not have needed a law to act responsibly, to remember that every dollar spent would come from taxpayers today – or our children tomorrow," Obama said of the pay-go law.

"But this isn't a perfect world. This is Washington. And while in theory there is bipartisan agreement on moving on balanced budgets, in practice, this responsibility for the future is often overwhelmed by the politics of the moment. It falls prey to the pressure of special interests, to the pull of local concerns, and to a reality familiar to every single American – the fact that it is a lot easier to spend a dollar than save one. That is why this rule is necessary."  [...]
Smoke and mirrors.
Related posts;