Full clip: Cliven Bundy Controversial Remarks April 19, 2014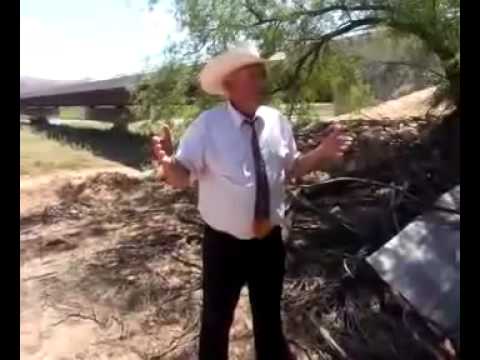 UPDATE:Original version of the interview in FULL (Credit JasonPatrick11)
Now watch the edited version of Bundy's remarks as promoted by the left-wing
Media Matters
and as reported in the
NY Times
:
What say you?
UPDATE: Cliven Bundy Responds To New York Times Racism Report

UPDATE:
Cliven Bundy Says 'The Negro' Comments Taken Out Of Context [Carol Bundy Interview]
"What he was saying, and perhaps not as eloquently as was relayed, that America is becoming a welfare state that makes us more reliant upon the government and eats away at the freedom of us all. He was attempting to point out what little progress has been made for black people who once lived in slavery. During that point in our history, black people were totally reliant upon someone else for their food, homes, etc. and not much has changed, sadly, in many cases for poor black families. Slavery was wrong, horrible, and we do not support that. Cliven was trying to illustrate how dire the situation was not only in the past, but currently, and how it will negatively impact the future, if Americans, of any color, continue to be dependent upon the government to survive."
Jack Flash links…thanks!
Dave Blount links at Moonbattery…thanks!
Related Posts:
I Don't Care if Cliven Bundy is a Racist
Harry Reid condemns Bundy for saying Obama's light-skin and non-negro dialect helped him become president…
Cliven Bundy Said Something Racist And It's The Top Story Of The Day
Also see:
Who Used The 'N-Word' During Debate Over Health Care Reform? Progressive State Sen. Jack Hatch (Des Moines, that's who.[UPDATED]