I can see where Obama is coming from…Iranian President Hassan Rouhani…is such a 'charming' peace loving fellow.…
And the Iranians love U.S.!
They really, really love U.S.!
Rouhani sends hugs and kisses to U.S. on twitter!
Our relationship w/ the world is based on Iranian nation's interests. In #Geneva agreement world powers surrendered to Iranian nation's will

Hassan Rouhani (@HassanRouhani) January 14, 2014
Obama the capitulater in chief: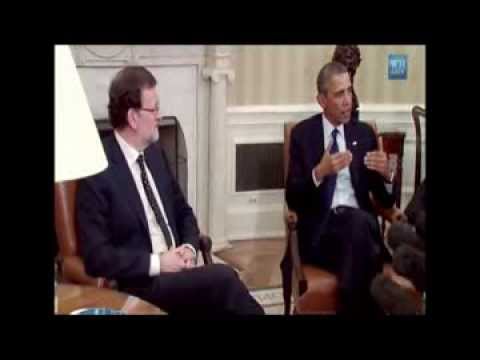 My preference is for peace and diplomacy, and this is one of the reasons why I've sent a message to Congress that now is not the time for us to impose new sanctions; now is the time for us to allow the diplomats and technical experts to do their work. We will be able to monitor and verify whether or not the interim agreement is being followed through on, and if it is not, we'll be in a strong position to respond. But what we want to do is give diplomacy a chance and give peace a chance.
H/T Caleb Howe at the Right Scoop who adds:
President Obama and Secretary Kerry have been nothing if not mealy-mouthed appeasers on the matter of the Iranian nuclear program, and this is just more of the same.

Would that we had a President who could speak the vocabulary of strength and power, rather than the euphemism-heavy, platitude-driven can't we all just get along double-speak of a spineless community organizer.
UPDATE:
Congress Pressures White House to Release Iran Nuke Deal Text – White House says no way