Ronan Farrow (son of Mia and the first director of the State Dept Office of Global Youth Issues under Secretary of State Hillary Clinton) prefers style over substance.
"They're nimble politicians. And also they represent a style of honesty that the public craves right now. And that's reflected in the numbers."
LOL LOL LOL LOL HA HA HA HA HA HA Snort. LOL LOL LOL LOL HA HA HA HA HA Snort. Oh my aching sides!
Well, bless his little 'ol heart.
Let's take a walk down Bill and Hillary Clinton's "stye of honesty" memory lane, shall we? 'Cmon, it will be a blast! And who doesn't enjoy a stylized honest blast from the past?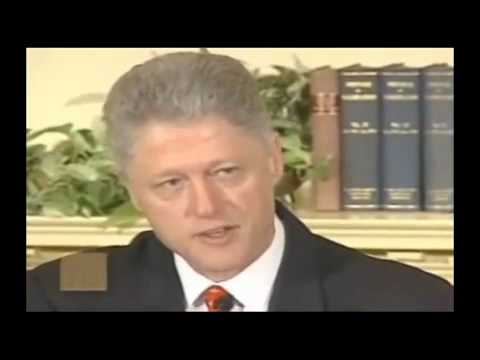 But I suppose the quadrillion dollar question is "What difference does it make?!"
There are lies, then there are damn lies.
And Hillary's list is of damn lies is breathtakingly loooong.