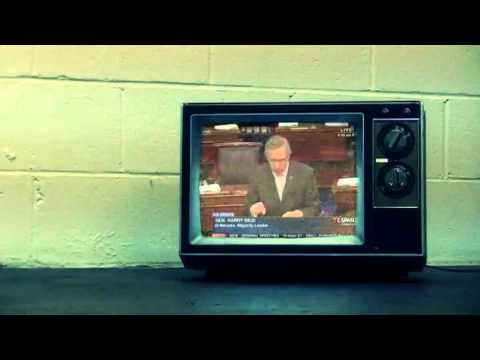 (Breitbart TV) –The trailer for the new film produced by Citizens United and directed by Stephen K. Bannon. "Occupy Unmasked" goes deep into the "Occupy" movement and exposes its origins as well as the radical ideas behind "income inequality" that has become the centerpiece of the Obama re-election effort.
Update: Although comprehensive, the lists below are a bit outdated. Still the insight they provide is invaluable.
The 99%: Official list of Occupy Wall Street's supporters, sponsors and sympathizers – Zombie PJ Media

Communist Party USA

American Nazi Party

Media Matters, American Nazi Party, White Honor, Sunshine State News


Ayatollah Khamenei, Supreme Leader of Iran

Barack Obama

The government of North Korea

Korean Central News Agency (North Korean state-controlled news outlet), The Marxist-Leninist, Wall Street Journal, Times of India


Louis Farrakhan, Nation of Islam

video statement (starting at 8:28), Black in America, Weasel Zippers, Philadelphia Weekly


Revolutionary Communist Party

Revolutionary Communist Party, Revolution newspaper, in-person appearance


David Duke

Joe Biden

Hugo Chavez

Revolutionary Guards of Iran

Black Panthers (original)

Socialist Party USA

US Border Guard

White Reference, www.usborderguard.com, Gateway Pundit, Just Another Day blog



Industrial Workers of the World

CAIR

Nancy Pelosi

Talking Points Memo, video statement, ABC News, The Weekly Standard


Communist Party of China

People's Daily (Communist Party organ), Reuters, chinataiwan.org, The Telegraph


Hezbollah

almoqawama.org, almoqawama.org (2), almoqawama.org (3), wikipedia


9/11Truth.org

International Bolshevik Tendency

Anonymous

White Revolution

International Socialist Organization

PressTV (Iranian government outlet)

Marxist Student Union

Marxist Student Union, Big Government, marxiststudentunion.blogspot.com


Freedom Road Socialist Organization

ANSWER

Party for Socialism and Liberation

Liberation News (1), pslweb.org, The Daily Free Press, Liberation News (2)
#OccupyWallStreet: The Rap Sheet, So Far – John Nolte Big Government
Fortunately for America, this plan has not only failed miserably it has backfired completely. Thanks to the rise of New Media and our unwillingness to let the MSM's lies, bias, and cover ups stand for even one more day, Occupy is in its death throes and might take the President and Democratic party down with it. First and foremost, we uncovered the lie that Occupy was grassroots and then we exposed every Occupy rape, poop, death, overdose, old woman thrown down the stairs, attack on a police officer, and public act of masturbation. In the process, public opinion turned against the Occupiers and as a result these Leftists have started doing what the Left always does when they lose … have a tantrum:

Recently, President Obama said that the Occupiers are just like the Tea Party.

That's a lie.

We need to keep this list updated and comprehensive. Please email whatever I might have missed and any future incidents to jnolte@breitbart.com or tweet them to @NolteNC.
Linked at Occupy Wall Street, where I found this delusional comment:
freakyfriday
This should generate a buzz on this website! The trailer is full of the bad 'isolated' incidents. Hope the film has a better balance.

http://occupywallst.org/forum/must-see-video-occupy-unmasked/#comment-633444
Roll eyes. As anyone can plainly see the rap sheet above blows that BS right out of the water.
Also see:
Obama's DOJ Refuses to Investigate #OccupyWallStreet's Threat to Public Safety
Obama Gives His Blessing to Neo-Com #OccupyWallStreet Protesters BUT "Teabag, Anti-Government People Will Encourage Extremists"
Sleeping With Dogs…Democrats Launch Petition in Support of #OccupyWallStreet
Canadian Adbusters Sounded 1st #OccupyWallStreet Call 2 Arms –Founder Owns OccupyWallStreet.org Who Flat Out Lie About Their Affiliation With Adbusters
But of Course…Communist Party USA "Solidarity with #OccupyWallStreet" [Update: Video: CPUSA Marches with #OccupyChicago - Update 2: Communist Marching with #OccupyChicago OFA Organizer for Obama]
The 'American Nazi Party' Stands in Solidarity with #OccupyWallStreet
 Occupy Wall Street Now Promoting the Weather Underground
A Compilation Of Occupy Headlines The Liberal Media & Dems Don't Want You To See