He states that he isn't but in the next breath he does just that.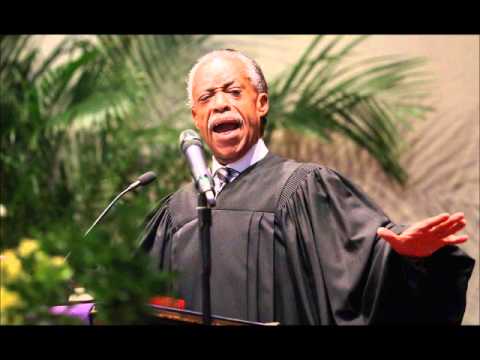 "The story of Jesus on the cross," he said over the airwaves. "No matter what they humiliated him with. No matter how they mocked him he took it, because he knew he could rise. And the story of Easter and my message for this Easter session is no matter what unearned suffering you go through, that if you know you can rise above it, don't become like the diseases that you fight."

"As I looked at President Obama at our convention last Friday where all he took he's been able to rise politically again," he continued. "I'm not comparing him to Jesus, but I am saying that to every crucifixion there is a resurrection for those that believe."
Unreal. Sharpton's shame is a bottomless pit.
Related posts:
Obamessiah To Organizing For Action (OFA) Flock: "The Work You're Doing Is God's Work" [VIDEO]
NAACP Hosted Justice For Trayvon Rally Blasphemy His Death Compared To The Crucifixion Of Jesus Christ -Scrubbed From News Reports
Obama Did Not Release An Easter Statement BUT He Did Spend Easter Sunday With a Rev. Wright Clone [Update: Church Hosted Pali Israel Bashing Conference]