OOH-RAH!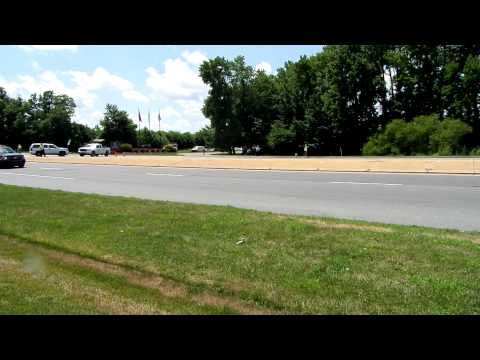 Via TPN:
President Obama's visit to Delaware was not met with all cheers and admiration as his photo-op shots might suggest. BuzzPo reports that a group of 25 veterans decided to show Obama just what they think about his poor treatment of America's veterans. Eric Reed, founder of Gun Rights Across America, spoke with the organizer of the back turning protest, Martin Nicholson.

A veteran of the U.S. Marine Corp, Nicholson gives the command to around 25 veterans to turn their backs to Barack Obama's passing motorcade at approximately the 35-second mark. They remain with their backs turned until the 1:08-mark. [...]
In related news: The majority of Obama's senate democrats hate veterans.
Senate Democrats Blocked a Bill to Increase Accountability at the Scandal-Plagued Veterans Affairs Department
(Washington Free Beacon)–This actually happened on the Senate floor this afternoon [May 22, 2014]. Senator Marco Rubio (R., Fla.) asked for consent to take up and pass the Veterans Affairs Management Accountability Act, a bill that would make it easier/possible for the scandal-plagued department to fire employees based on poor performance. The House overwhelmingly passed the legislation on Wednesday, with a bipartisan vote of 390 to 33. (Only Democrats objected.) [...]