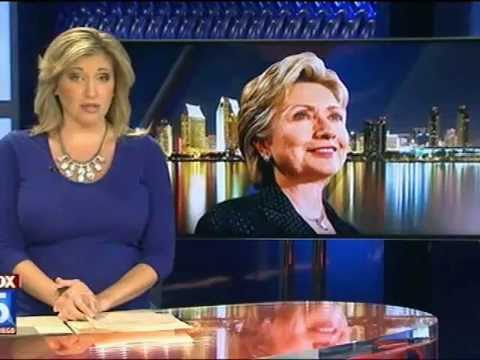 Run Hillary, run! Run away!
(Fox5 San Diego) –SAN DIEGO – Hillary Clinton cancelled her upcoming visit to San Diego in the midst of a planned protest.

Clinton will be the keynote speaker for the 17th Annual Western Healthcare Leadership Academy on April 11. She was originally going to deliver the speech in person, but will now be seen by satellite.
……
Jan Iverson created an organization called "The Difference Matters" to protest Mrs. Clinton's quest for the presidency, because of her role in Benghazi.
……
Pat Smith lost her son, Sean Smith, during an attack in Benghazi and plans to be at the center of the protest, Iverson said.
……
Officials from Clinton's office say the change of plans came because of scheduling issues. She is expected in San Jose the day before she was supposed to be in San Diego.

The protest will take place at the San Diego Convention Center April 11 at 9:30 a.m.
Yeah, a 1 hour flight is a real schedule killer.
Support the cause:
Website: The Difference Matters.org
Facebook: http://www.facebook.com/thedifferencematters
Twitter: @TheDiffMatters
Related posts: