Another useful Obamacare idiot…who swallowed Obama's Unaffordable Care Act Obamacare lies…hook, line and sinker.
CBS: ObamaCare Hiking Costs For Employers, Forcing Them To Drop Coverage For Workers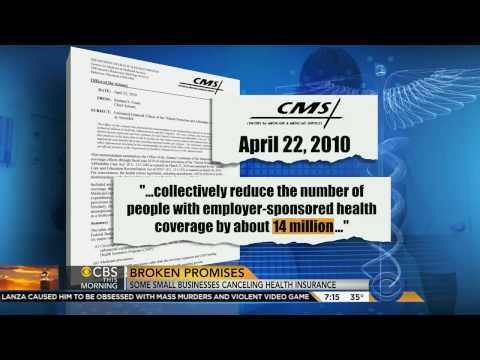 (NPHR) –Nancy Clark had high hopes when the federal insurance marketplace opened for business Oct. 1. A member of the NH Health Exchange Advisory Board and a strong supporter of the Affordable Care Act, Clark owns Glen Group, a small advertising agency in North Conway. She's always offered health insurance to employees and their families, even as premiums increased by double digits every year.

"We've turned down the heat, the lights," she says. "But we never, ever took health care off the table.

Until now.

When Anthem told Clark premiums for her eight employees would go up 39 percent in 2014, she checked out the plans available through the Small Business Health Options Program, where companies with fewer than 50 employees can shop for group coverage. Those plans were less expensive, but would still increase Clark's premiums by 14 percent.

Clark then compared the price of individual policies available at Healthcare.gov to what she currently offers. She figured she could save 13 percent, or about $15,000, by discontinuing her group plan. She told her employees to pick a policy offered on the marketplace, and she'll increase their pay to cover half the cost of the premiums.
H/T Jim Hoft at The Gateway Pundit who notes that the Nancy Care Obamacare ad/post is still up on the White House website. Tsk…tsk…
Screenshot:
Text:
Nancy Clark is the owner of Glen Group, a small advertising and marketing agency in North Conway, New Hampshire, which serves people from across the state. As a small business owner, Nancy is mindful of her business' expenses, and has had to cut back where she could. But one thing that Nancy tells us she never considered cutting was the health insurance she offers to her employees.

"My personal philosophy is health care is a right and it should be affordable," Nancy says. "So here as a very small business owner, I will always offer the mechanism by which people can have access to health care."

The small business tax credit provided by the Affordable Care Act was important to Nancy's company. For 2010 and 2011, the credit helped with Glen Group's bottom line. And now that the economy and Nancy's business are getting stronger, she says: "My hope is that in 2012 we will … take that tax credit and I would like to use it to pay down deductibles or even to pay … one co-pay or two co-pays."

Nancy first heard about the Affordable Care Act tax credit from her accountant. Her message to other small businesses: "If you're not aware of it, I would say absolutely ask your accountant because every tax credit is meaningful."

"The Affordable Care Act from a small business perspective to me is a step in the right direction, and I'm delighted by that," Nancy tells us. "The health care law matters. It makes a difference in my life." And in the lives of her employees.

http://www.whitehouse.gov/blog/2012/04/11/nancy-care-making-insurance-more-affordable-small-businesses
The original Nancy Care – Obamacare ad on YouTube: "MyCare: Nancy C. in North Conway, NH"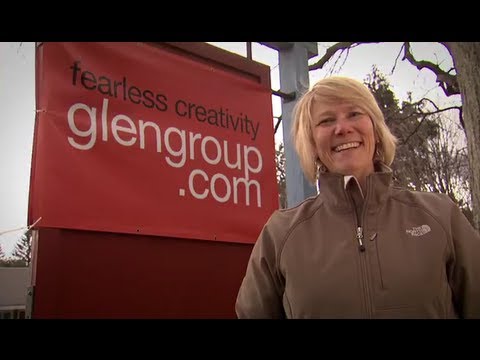 (HealthCare.gov) –

Nancy's story:

Featuring people like Nancy, who benefits from the Small Business Tax Credit, MyCare is an initiative to educate Americans about new programs, benefits, and rights under the health care law.
Related posts:
'Unaffordable Care Act' @CNN: Single Mom Hailed By Obama As ObamaCare Success Story Loses Insurance
Democrats #RebrandObamacare: Old & Busted: Obamacare New Hotmess: Affordable Care Act [Video]
New Obamacare Ad: Sluts For Obamacare Unite!
Video: Obama Repeated His "Keep Your Health Care" #ObamaCare LIE 37 Times!
Screenshot: If Obama Is Sorry, Why Is His #ObamaCare Lie Prominently Displayed On White House Page Announcing Roll Out? [UPDATED: Page Edited With Link To NBC Interview, Lie Remains