U.S. Assistant Secretary of State Victoria Nuland dropping the f-bomb.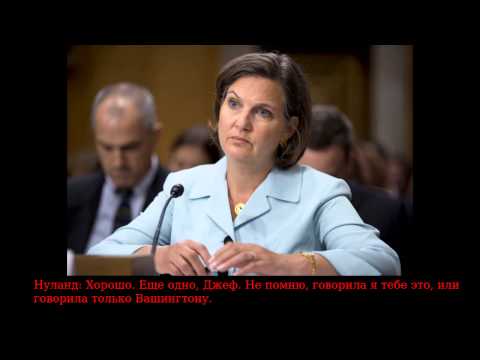 (Fox) –At the State Department briefing Thursday afternoon, spokesman Jen Psaki would not officially confirm the recording was authentic but went on to say that Nuland has since apologized to her E.U. counterparts.

Asked if she believed it was the recording of a real telephone call, Psaki said, "I didn't say it was inauthentic. I think we can leave it at that."
More here.
Although we will not confirm that it was her she has apologized to the EU. We will not say whether the audio was authentic, but we are also not saying that is is inauthentic.
Eye roll.