Go home Obama, you're drunk on stupid.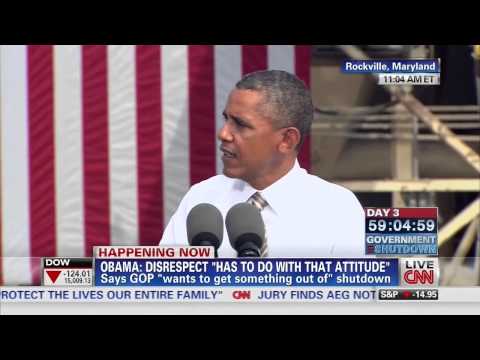 "Everybody here just does their job, right?  If you're working here and in the middle of the day you just stopped and said 'you know what, I want to get something, but I don't know exactly what I'm gonna get.  I'm just going to stop working till I get something – I'm just going to shut down the whole plant until I get something' – You'd get fired, right?

Cuz the deal is, you've already gotten hired.  You've got a job. You're getting a paycheck. ..And so you also are getting the pride of doing a good job, and contributing to a business, and looking out for your fellow workers.  That's what you're getting.  It shouldn't be any different for a member of Congress."
That is called a strike jackass.
Hmm…O did fail to make good on his promise to "walk on that picket line with you as President of the United States of America."
H/T MacAoidh at The Hayride who adds:
Here's an interesting bit about this, too – in case you might think the unions will just let this slide and it's no big deal.

Obama gave this strike-breaking spellbinder at a NON-UNION construction company in Maryland, which is most definitely NOT a Right To Work state. M Luis Construction is a fairly serious Democrat donor, which is obviously why Obama showed up at their place in Rockville, but they're not a union shop.

So the President of the United States, who has been the recipient of a billion dollars of union largesse, goes to a non-union construction company and says workers who walk off the job in pursuance of demands they might have ought to be fired.

And he gets cheered for saying it at that non-union construction company.

A billion dollars – and what do you get? Besides an Obamacare waiver, that is. You get a repudiation of your most effective negotiating tactic.

We think it's hilarious. The guess is the Trumkas and Hoffas of the world will be less amused.
Related posts: