This explains a LOT.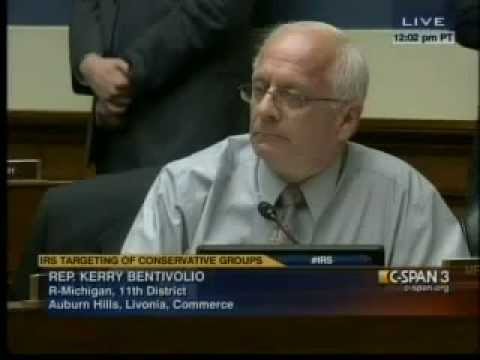 Transcript:
Bentivolio: Did you study the Constitution?

Shulman: I went to law school

Bentivolio: You went to law school. Did you study the Constitution?

Shulman: I believe I took Constitutional law, but I'm not prepared to take an exam at this time. Meaning I'll answer any of your question but I can't promise that I'm an expert.

Bentivolio: "Well, you know the First, Second Amendment and one of my favorites, the 19th, right? You know those?

Shulman: Excuse me.

Bentivolio: You know those amendments. The Constitutional amendments? You know the First, you know the Second, and you know the 19th?

Shulman: I don't necessarily have the Constitution memorized, sir.

Bentivolio: Ok, well, they're pretty general in what each one is.

Bentivolio: Like the First Amendment is the freedom of the press, freedom of religion, and freedom to petition the government for a redress of grievances. First Amendment, right?"

Shulman: I really can't recite the Constitution, sir.