Via Tea Party Community (of which yours truly is a proud member):
2 MILLION BIKERS to D.C. 9-11 2014 Honor Ride
TO HONOR THE VICTIMS & 1ST RESPONDERS OF 9-11-2001 & 2012! TO HONOR OUR ARMED FORCES WHO FOUGHT THOSE WHO PRECIPITATED THIS ATTACK! WE SUPPORT THE UNITED STATES OF AMERICA.
When: Thursday September 11th, 2014 at 9:00am – 6:00pm in EDT
Where: Washington, District of Columbia
SPEAKERS: 
Pope Dan Johnson – Personal 9-11 Story
Tom Trento of The United West 
Karen Vaughn – Mother of Aaron Vaughn 
Dinesh D'Souza Producer of film "AMERICA" 
Carl Higbie – Former Navy Seal
Wayne Dupree – Owner of NinjaNews/WARR Radio
Pastor Manning – World Missionary Church
Jan Morgan – Jan Morgan Media/2nd Amendment
Larry Ward of Special Ops Speaks 
Andrew Nathan Bartholomew – Marine & Family Spokesperson for Andrew Tahmooressi
Manny Vega – Former Marine & on Behalf of Uncles Sam's Misguided Children 
Mike Belair – 2MBTDC National Team Member & Ohio State Coord – 9/11 Personal Story as a Paramedic

BAND:
Madison Rising 
SPONSORS:
Budweiser 
Dinesh D'Souza – America
The United West 
Tea Party Community 
Breitbart.com 
Operation 300 
A VERY SPECIAL THANKS GOES OUT TO:
Ft. Washington Harley Davidson 
Coleman PowerSports 
Battley Harley Davidson 
Patriot Harley Davidson
THIS IS THE BIKERS EVENT:
https://www.facebook.com/events/715192955177131/ 
(Twitter: 2MillionBikerstoDC – Hashtag: #2mbtdc)
THERE IS ALSO A PATRIOT & TRUCKER EVENT ~ LINKS FOR BOTH ARE BELOW:
9/11 TRUCKERS LINK:
https://www.facebook.com/groups/911Truckers
9/11 PATRIOTS LINK:
https://www.facebook.com/events/327870180705911
THIS RIDE IS FREE AND OPEN TO ALL! JUST AS IT WAS LAST YEAR!
UPDATE: Video footage from last year of the bikers rollin' into DC: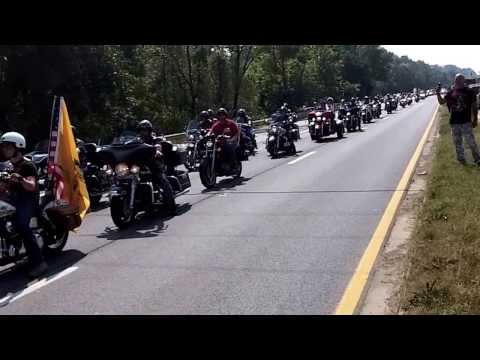 2 Million Bikers Official Full Video Highlight