A neighbor tells a reporter that she heard the 13 year old call her victim a "cracker" as she was viciously beating her, then goes on to say:
"The little girl next door taunts my daughters, too, my daughter and the two girls from down the street. She calls them crackers, she tells them she doesn't like them because they're white."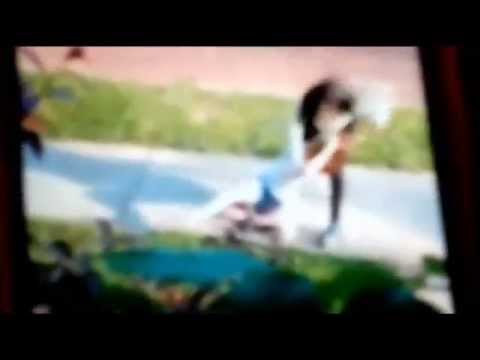 Children learn what they live. On that note, one wonders what the 13 year old who seethes with violent racist hate learns at home.
(19 Action News) –CLEVELAND, OH –Cleveland Police are investigating an attack on a 10-year-old girl as a hate crime, and the attack was captured on video and posted on-line.

It happened on Leeila Avenue off Bellaire Road on the west side.

A video posted on YouTube shows a white girl on a scooter ambushed and beaten by a black girl. The beating went on for about 12 seconds until you hear voices in the background calling for it to stop.

A Cleveland Police report shows the attacker is 13 years old. The victim, Danielle Fair, says she felt bullied.

A neighbor says she saw it all, and she heard the attacker use a racial slur.

"Cracker. She called her a cracker," said Jessica Jaworski.

The attack looked planned, with the camera rolling even before the beating even started.

We went to the home of the teen throwing punches.

"Nobody was waiting. I don't have to talk to you. It'll all come out in court," a woman at the door told 19 Action News.

The victim's mom and dad want justice. They say their daughter never said anything to provoke the beating. Dad says he even tried talking to the other girl's grandfather instead of calling police.

But now, a First District Detective is working the case. Hate crime or not, it's a vicious attack.
More on the 'hate crime' aspect':
The redacted police report did not reveal the name of the victim, the suspect or witnesses. Contact information and the title of the YouTube video were also blacked out.
A Cleveland police spokesman said officers are investigating the attack as a juvenile assault. A narrative included with the police report lists the case as a "hate incident."
"In 2009 Eric Holder dismissed America as a "nation of cowards" because we wouldn't, he argued, have a "national conversation" about race. It's a slander wrapped in a farce."
For arguments sake, if Holder was indeed sincere (though to say I have my doubts would be putting it mildly) and honest himself regarding racism in America, in that Americans should engage in an "honest brave" conversation about race, he  would admit that racism comes in all colors.
(I'll not hold my breath.)
But until then we as a nation will never be able to move forward.